Top Three New Year Resolutions For 2021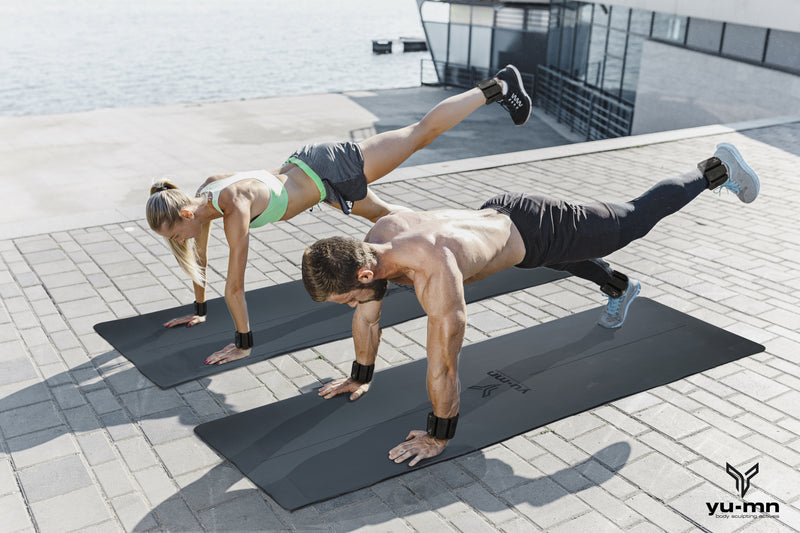 If there is one thing that everyone can agree on, it's that 2020 did not go the way that anyone expected. However, there are brighter times on the horizon, and the start of the New Year is the best time to start getting yourself in shape so you can seize every opportunity that 2021 has in store. 
If you are looking to adopt some New Year's resolutions this January, we have taken a close look at three that can help you to boost your health and wellness….
1. Be more active 
Increasing your fitness and being more active is one of the most common New Year's resolutions for a reason. Getting more exercise can help you to boost your health, improve stamina, and leave you feeling fantastic. 
If you are looking to maximize your health and fitness, here at Yu-mn, we provide a range of products, such as our weighted bangles and resistant bands, which are designed to take your workout to new levels. 
2. Drink more water
Increasing your water intake provides a wide range of benefits, such as improving your exercise performance, increasing focus, and even enhancing your mood. At Yu-mn, we know how important drinking water is, which is why our Alkaline Water Bags help you enjoy purer and tastier water! 
3. Start practicing yoga
In today's fast-paced world, taking time out every day to start practicing yoga can not only help you boost your fitness, but it can also improve your focus and sharpen your decision making. If you are looking to begin yoga, our high-quality and luxurious Yu-mn yoga mat is made of 100% natural rubber and polyurethane leather. 
Whatever New Year resolutions you might follow for 2021, if you are looking to improve your physical and mental wellness, our Yu-mn products can ensure you enjoy the best start to the year!